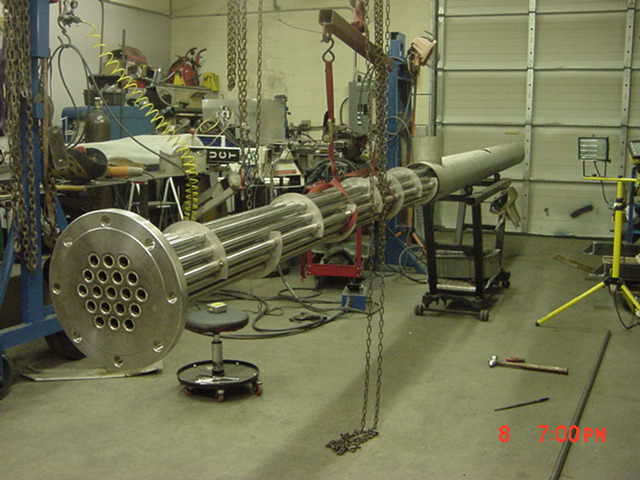 Heat exchange to be fabricated, assembled, and tested at our new facility.

Many of the projects found in our welding department are first run prototypes. With over 25 years of experience in the manufacturing industry, we can help our clients through any design issues as well as welding. We offer a wide range testing, and will provide documentation and certificates of conformance to ensure our client's customers, that they are getting a quality and proven product. (Click on the testing icon on the navigation bar to see what tests are available.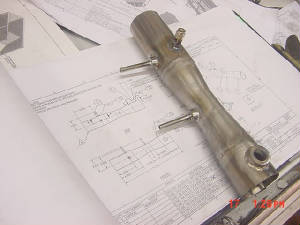 We will assure qualified proceedures in many processes, and a wide range of materials. We have worked with many companies, including Harley Davidson, to devlop welding proceedures that will aid them in the manufacturing of the future.
ERIC BUELL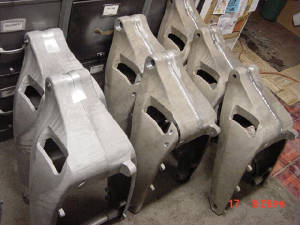 Prototype swingarms for the Buell race bike of the future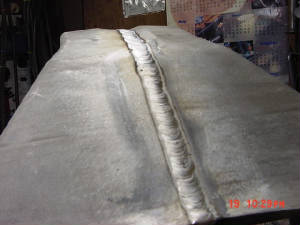 Our proceedure we developed and used on Buell's prototype swingarms for GTAW welding of magnesium cast alloy AZ91C has been put to the test at Harley Davidsons testing facility.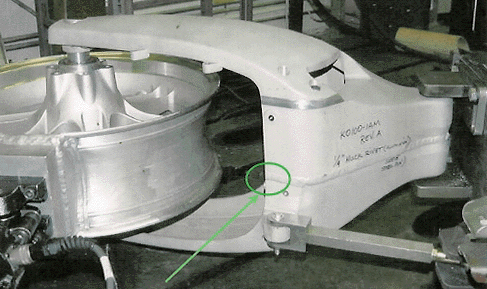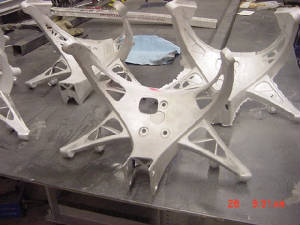 Prototype ferings for one of Eric Buells future race bike designs were brought to Castle Welding & Inspection for some modifications.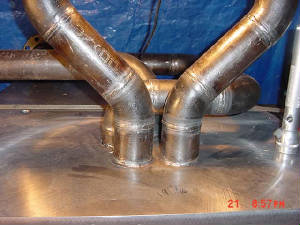 General Electric Manifold. ASME sec IX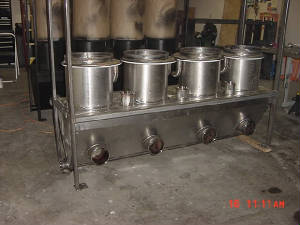 Castle Welding & Inspection was involved in the design, fabrication, testing, painting, and assembly of these biodiesel fuel filtration systems.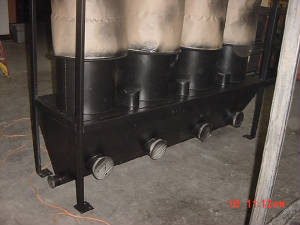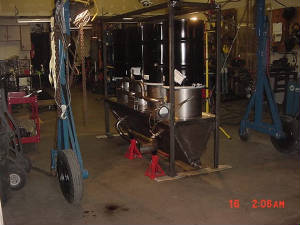 We have the knowlege of fabricating and designining to fit whatever finish, or enviroment our clients products will be subjected to. Whether it be anodizing, powdercoating, galvanizing, or etc.
Designed for galvanizing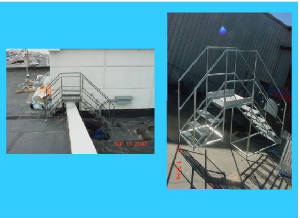 Denver International Airport parapet stairways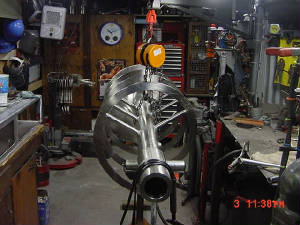 COORS batch Auger. 304 stainless steel
Size really dosn't matter to us.
CUSTOM FABRICATION